Honors and Senior Theses in EEP
Have you thought about writing a thesis? If requirements are met, you can enroll in:
You can also apply for research funding for your thesis in the Student Initiated Portal of  SPUR.

Advice on Getting Started, Formulating a Research Question, Data Empirical Strategies
Check out the writing services at the Student Learning Center
Congrats Yeeun Moon winner of the  Spring 2021 Melis Medal RCNR Honors symposium - Social Sciences, Adviser James Sayre, Department of ARE, PhD student.
Congrats to Graduating Class of 2021 Honors Students in the EEP Major!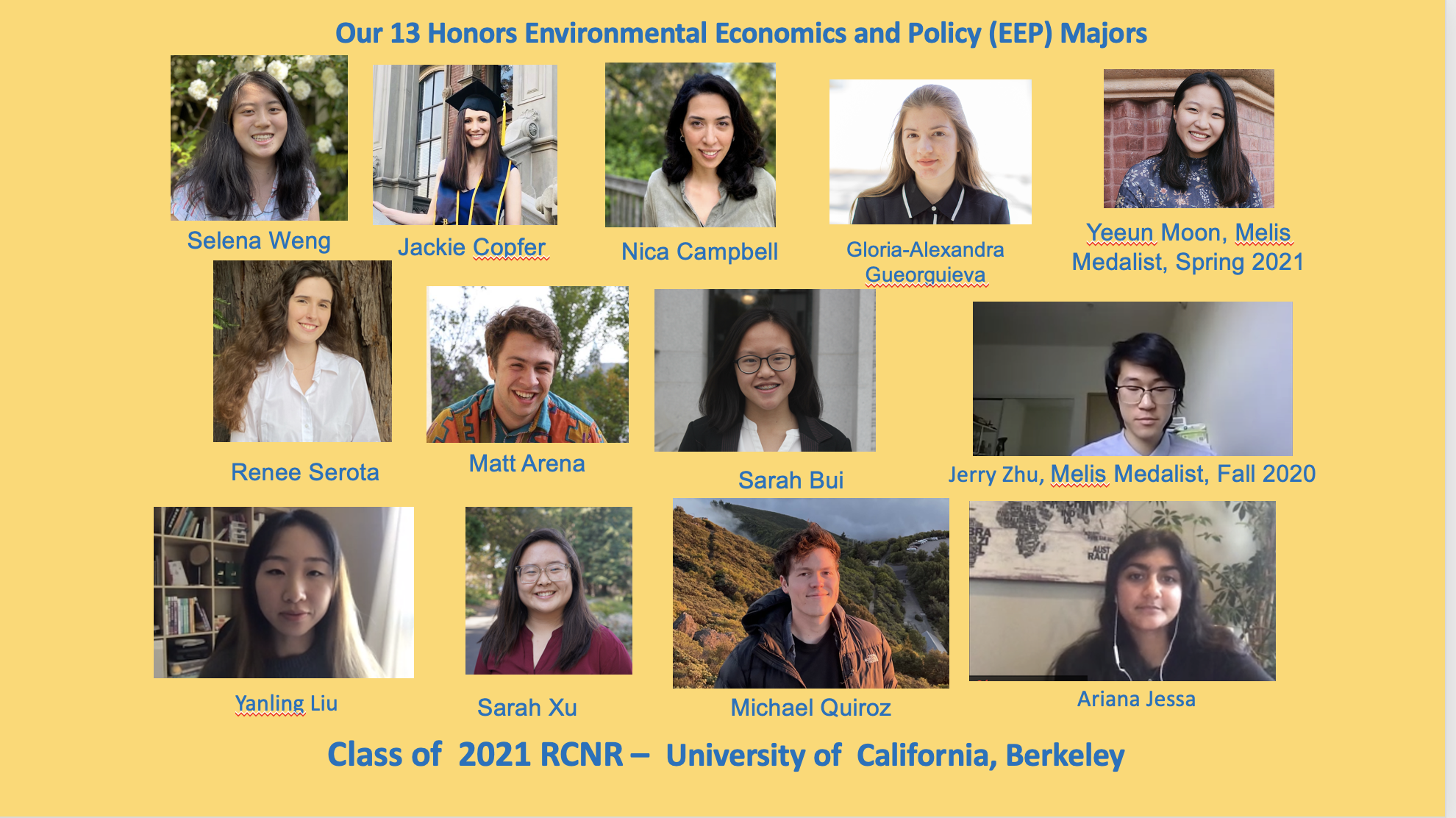 Watch the video of the Entire symposium for Spring 2021 Day 1 featuring EEP HERE and Fall 2020 HERE
For information on the Melis Medal read HERE
A Sample of EEP Alumni Honors' Thesis