Welcome!
The undergraduate program in the Department of Agricultural and Resource Economics at U. C. Berkeley offers the Environmental Economics and Policy (EEP) major. The EEP  undergraduate major is open to students in the  Berkeley Rausser College of Natural Resources and the College of Letters & Science. The program takes a problem-solving approach to issues involving renewable and fixed natural resources, and it is based on a foundation in micro-economic theory and the economics of resources and the environment.
Details on the EEP Major and Advising
How to declare? Click HERE to read details about the EEP major.
Make an appointment with the EEP Major advisor William Hughes.
If students want to drop in with the advisors they can see their drop-in hours posted here.
Congrats to the EEP Honors Student Majors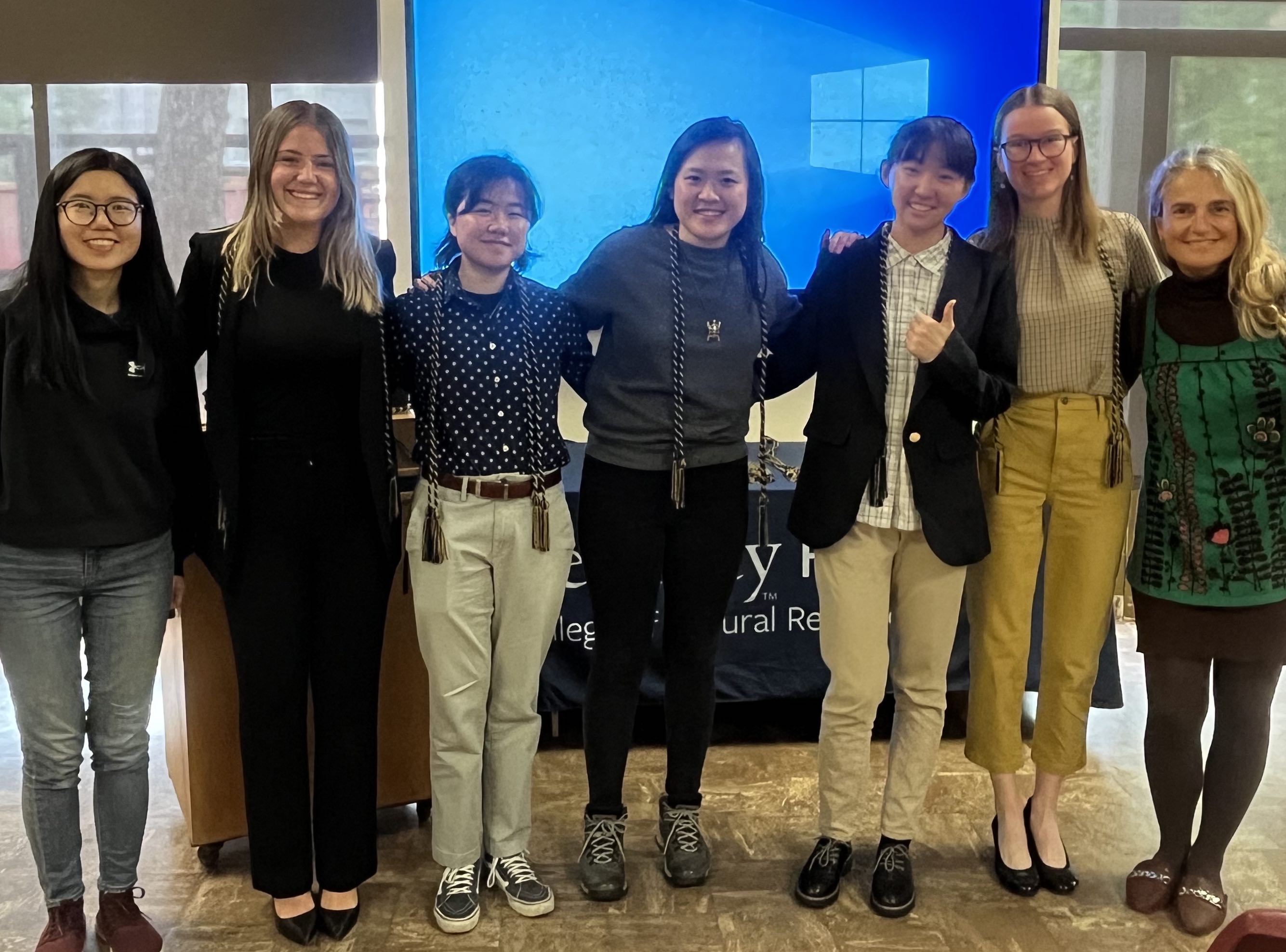 RCNR Spring Honors Symposium, Jie Song ARE PhD student and Symposium Judge; EEP Honors students Charlotte Stuecken: Jaide Lin, Grace Huang (Melis Medalist), Shirly Xue, Rosie Ward (Melis Medalist); and Sofia Villas-Boas (Honors Faculty Coordinator). May 4, 2023.
Congrats to the EEP Class of 2023!
Congratulations to all our graduates this Spring 2023, and those that graduated last Fall 2022. 
Congratulations to Rosie Ward for being a finalist for the university Medal and recipient of the RCNR Melis Medal.
Congratulations to Elise Joshi, EEP Major Citation recipient, and Rosie Ward, recipient of the ARE Department Citation Award.