Why study at UC Berkeley's Department of Agricultural and Resource Economics?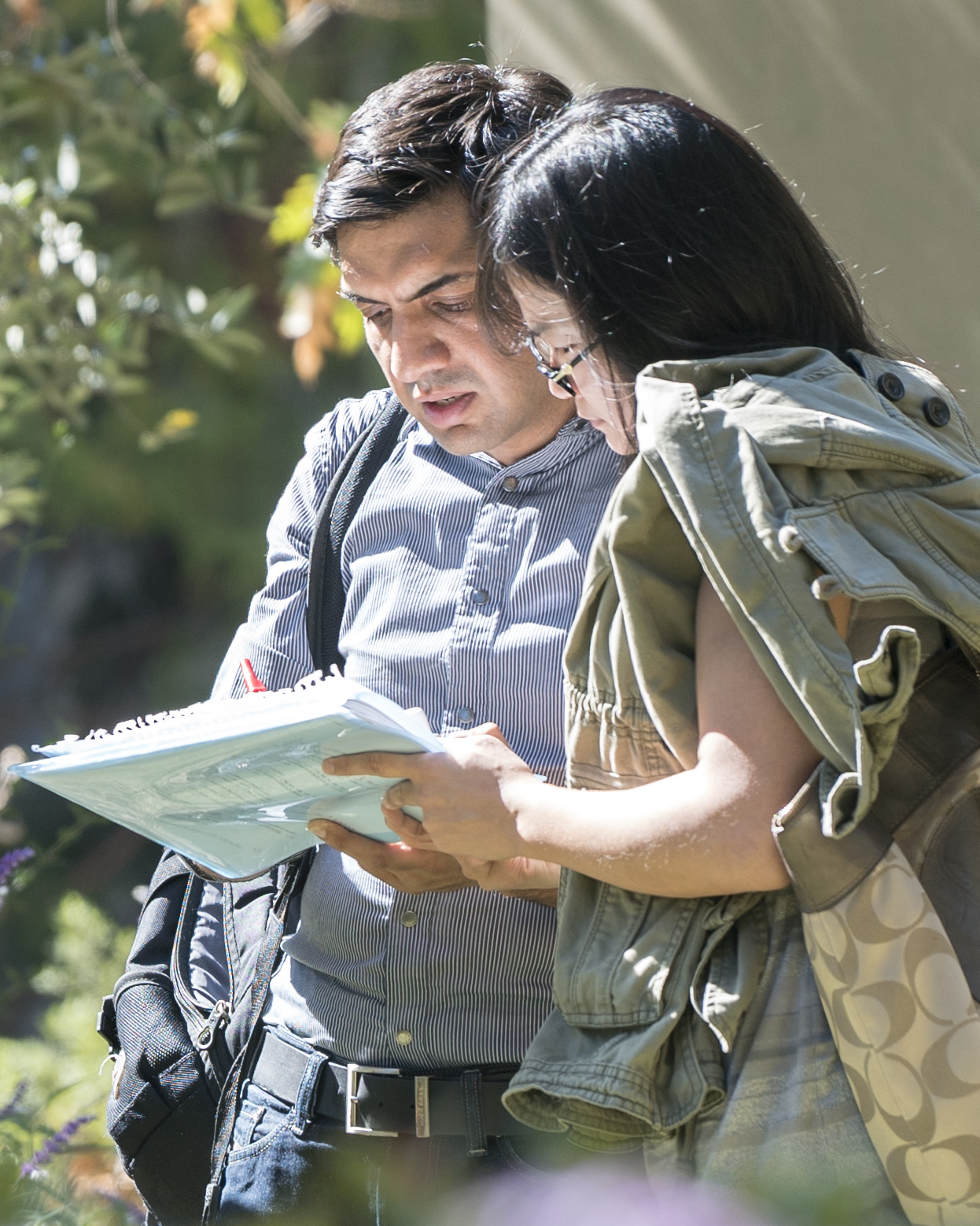 Aprajit Mahajan, associate professor of agricultrual and resource economics, working with a student after class. Photo: Jim Block
Our graduate program in agricultural and resource economics produces outstanding researchers in development economics, environmental and energy economics, international trade, and agricultural and resource policy.
Students enrolling in our doctoral program complete a rigorous course of study, including microeconomic theory (offered by the Department of Economics), econometrics, and field courses offered by ARE, the Department of Economics, and the Haas School of Business. A number of our graduate students also take doctoral-level courses in the Department of Statistics.
Read a letter to prospective graduate students from the chair of our department, Jeremy Magruder
Why ARE - Advice from Current and Former Students