There are three general areas of research focus in the department.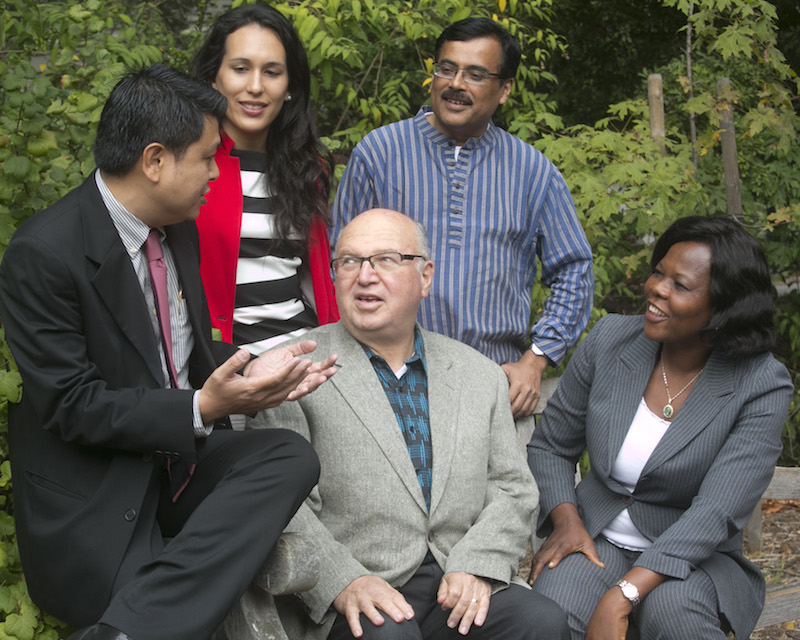 Prof. David Zilberman with students from the Beahrs Environmental Leadership Program, which he co-directs. Photo: Jim Block
The field of agricultural and resource policy examines resource allocation in the food and natural resource sectors, the effect of government policy on these sectors, and the identification of effective and equitable government interventions.
Development economics addresses one of the greatest challenges faced by humanity: how to assist the 80% of the world's people located in less-developed countries, and in particular the three billion individuals living in poverty.
Environmental and Energy Economics
Environmental and energy economics concerns the economics of environmental quality, natural resource management, and energy production and regulation. Critical policy questions include climate change, air quality, valuation of environmental amenities, and the design of effective regulation.