About
https://are.berkeley.edu/news/2018/08/peter-berck
We mourn the loss of our colleague and friend Peter Berck. Peter Berck was the S.J. Hall Professor of Forest Economics and Professor of Agricultural and Resource Economics at Berkeley.  He graduated from UC Berkeley with a degree in mathematics in 1971 and took his Ph. D. at the  Massachusetts Institute of Technology in 1976 in economics.  He was a fellow of the American Agricultural Economics Association and held an honorary doctorate from Umea University in Sweden.  He wrote over 100 research publications on the economics of the environment, agriculture, forestry and economy wide impact of regulation.
http://www.dailycal.org/2018/08/19/brought-us-together-uc-berkeley-profe...
Research Description:
BERCK onomics: Bonding over Environment, Resources, Coffee, and Kindness.
Environmental, resource, and forestry economics; the costs of environmental regulation.
Education
A.B. Economics and Mathematics, University of California, Berkeley,
Ph.D. Economics, Massachusetts Institute of Technology
Publications
Berck, Peter. "The Red Queen." Commencement Speech 2018, Recipient CNR Distinguished Teaching Award. https://are.berkeley.edu/~pberck/DSC_3318.MOV

https://www.facebook.com/jonathan.lipow/videos/10213666289625862/UzpfSTE...

Berck, Peter, Andrew Stevens, J, Moe-Lange, and Sofia B. Villas-Boas, 2016. "Measuring Consumer Responses to a Bottled Water Tax Policy." American Journal of Agricultural Economics 98 (4): 981-996;
doi: 10.1093/ajae/aaw037.

Berck, Peter and Sofia B. Villas-Boas, "A Note on the Triple Difference in Economic Models.", Applied Economics Letters, 2015.

Berck, Peter and Helfand, Gloria. Environmental Economics. Addison Wesley, Boston. 2011.

Lipow, Jonathan, Plessner, Yakir; and Berck, Peter. "Defense Planning and Fiscal Strategy." Applied Economics Letters.(2010)  volume: 17  issue: 11  page: 1063 et seq.

Berck, Peter and Lipow Jonathan. "Did Monetary Forces Turn the Tide in Iraq." Defense and Security Analysis. 2010 volume 26  issue: 2  page: 181 et seq..

Berck, Peter, Leibtag, Ephraim S., Villas-Boas, Sofia B., & Solis, Alex. (2009). Patterns of Pass-through of Commodity Price Shocks to Retail Prices. American Journal of Agricultural Economics - Volume 91, Issue 5, pages 1456–1461, December 2009

Berck, Peter, Xie, Lunyu. "A Policy Model for Climate Change in California." Journal of Natural Resources Policy Research. 2011 1(3):37-47

Berck, Peter; Runar Brännlund; Cyndi Spindell Berck. "Green Regulations in California and Sweden" Journal of Natural Resources Policy Research. 2011 1(3):49-61

Berck, Peter. The Climate Change Challenge: Introduction to a Special Issue of the Journal of Natural Resources Policy Research Journal of Natural Resources Policy Research. 2011 1(3):1-4.

T. E. McKone, W. W. Nazaroff, P. Berck, M. Auffhammer,T. and A. Horvath et al. "Grand Challenges for Life-Cycle Assessment of Biofuels." Environ. Sci. Technol. 2011, 45, 1751–1756

Berck, Peter and Lipow Jonathan. "Military Conscription and the (Socially) Optimal Number of Boots on the Ground." Southern Economic Journal. July 2011. 78(1):95-106.

Newburn, David and Berck Peter. "Exurban Development," Journal of Environmental Economics and Management. Volume 62, Issue 3, November 2011, Pages 323–336

Newburn, David and Berck Peter.. "Growth Management Policies for Exurban and Suburban Development: Theory and An Application to Sonoma County, CA" Agricultural and Resource Economics Review. 40 (2011).

Berck, Peter and Amnon Levy. An Analysis of the World's Environment and Population Dynamics with Varying Carrying Capacity, Concerns and Skepticism. Ecological Economics Volume 73, 15 January 2012, Pages 103–112

Berck, Peter and Jonathan Lipow. Trade, Tariffs, and Terrorism. Applied Economic Letters. Volume 19, Issue 18, 2012:1847-9

Hausman, C., M. Auffhammer, and P. Berck. 2012. Farm Acreage Shocks and Food Prices: An SVAR Approach to Understanding the Impacts of Biofuels." Environmental and Resource Economics, 52(1):117-136.

Berck, Peter and Lunyu Xie. Reflections on Samuelson's Economics of Forestry in an Evolving Society. Journal of Natural Resources Policy Research, 2012 - .

Berck, P. , Tano, Sofia, and Westerlund, O. Regional sorting of human capital - the choice of location among young adults in Sweden. Regional Studies. Forthcoming.

Mann, Michael and Berck, Peter.  Modeling residential development in California from 2000-2050: Integrating wildfire risk, wildland and agricultural encroachment Land Use Policy. Forthcoming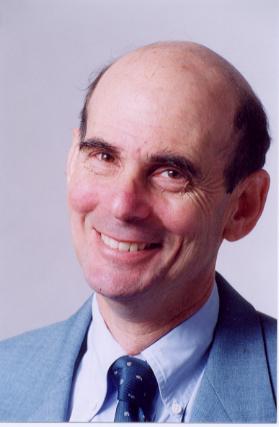 Contact details