About
Michael Hanemann is a Chancellor's Professor and Professor of Environmental and Resource Economics in the Department of Agricultural and Resources Economics, where he has been on the faculty since 1968. Prior to coming to Berkeley, he earned a B.A. from Oxford University in Philosophy, Politics and Economics, a M.Sc. in Economics from the London School of Economics and Ph.D. in Economics from Harvard University.
Education
Ph.D., Economics, Harvard University, 1978
M.A., Public Finance and Decision Theory, Harvard University, 1973
M.S., Development Economics, London School of Economics, 1967
B.A., Philosophy, Politics, and Economics, Oxford University, England, 1965
Publications
Hanemann, Michael, "Cap-and-Trade: A Sufficient or Necessary Condition for Emission Reduction?" Oxford Review of Economic Policy Vol. 26, No. 2 (2010) pp 225-252.

Shanthi Nataraj and Michael Hanemann, "Does Marginal Price Matter: A Regression Discontinuity Approach to Estimating Water Demand." Journal of Environmental Economics and Management, 2010.

Michael Hanemann, Xavier Labandeira, María L. Loureiro "Climate Change, Energy and Social Preferences on Policies: Exploratory Evidence for Spain." Climate Research, 48 (2011): 343-348

Guido Franco, Daniel R. Cayan, Susanne Moser, Michael Hanemann and Myoung-Ae Jones, "Second California Assessment: integrated climate change impacts assessment of natural and managed systems. Guest editorial" Climatic Change 2011, Volume 109, Supplement 1, Pages 1-19.

Felipe Vásquez Lavín, Larry Dale, Michael Hanemann and Mithra Moezzi, "The impact of price on residential demand for electricity and natural gas." Climatic Change 2011, Volume 109, Supplement 1, Pages 171-189.

Brian A. Joyce, Vishal K. Mehta, David R. Purkey, Larry L. Dale and Michael Hanemann "Modifying agricultural water management to adapt to climate change in California's Central Valley" Climatic Change 2011, Volume 109, Supplement 1, Pages 299-316.

Michael Hanemann, "New Evidence of Public Support for Clean Energy" Nature Climate Change, August 2012.

Fisher, Anthony, Michael Hanemann, Michael Roberts, Wolfram Schlenker, "The Economic Impacts of Climate Change: Evidence from Agricultural Output and Random Fluctuations in Weather: Comment" American Economic Review (2012) 102 (7) 3749-3760.

Sylvia Brandt, Felipe Vasquez Lavin and Michael Hanemann "Contingent valuation scenarios for chronic illnesses: The case of childhood asthma" Value in Health 15 (2012) 1077-1083.

Koichi Kuriyama, James Hilger, and Michael Hanemann, "A Random parameter model with onsite sampling for recreation site choice: An application to Southern California shore based sportfishing." Environmental & Resource Economics 56 (2013) 481-497.

David Yates, Felipe Vasquez Lavin, David Purkey, Santiago Guerrero, Michael Hanemann and Jack Sieber, "Using economic and other performance measures to evaluate a municipal drought plan." Water Policy 15 (2013) 648-668.

Maria Loureio, Xavier Labandeira and Michael Hanemann, "Transport and Low-carbon Fuel: A Study of Public Preferences in Spain." Energy Economics 40 (2013), S126-S133.
Tobias Borger, Nicola Beaumont, Linwood Pendleton, Kevin Boyle, Philip Cooper, Stephen Fletcher, Tim Haab, Michael Hanemann, Tara Hooper, Salman Hussain, Rosimeiry Portela, Mavra Sithou, Joanna Stockhill, Tim Taylor, and Melanie Austen, "Incorporating ecosystem services in marine planning: The role of Valuation." Marine Policy 46 (2014), 161-170.

Michael Hanemann, "Property Rights and Sustainable Irrigation – A Developed World Perspective" Agricultural Water Management (2014)

Hanemann, M., D. Lambe, and D. Farber Legal Analysis of Barriers to Adaptation for California's Water Sector. California Energy Commission. Publication No.: CEC-500-2012-019. July 2012.

Hanemann, M., R. Seroa da Motta and R.Arigoni Ortiz, Estimate of Existence Value for the Natural Reserve of the Vale Company. Ecometrika, Rio de Janeiro, October 11, 2012.

Holly Doremus and Michael Hanemann, Clean Air Act Federalism as a Template for Climate Change Legislation in Edella Schlager (editor) Navigating Climate Change Policy in a Federal System. University of Arizona Press, 2010

Michael Hanemann, The Impact of Climate Change: An Economic Perspective, in Emilio Cerda and Xavier Labandeira (editors) Climate Change Policies; Global Challenges and Future Prospects Edward Elgar, 2010.

Michael Hanemann and Chris Busch, Climate Change Policy in California: Balancing Markets versus Regulation in David Vogel and Johan Swinnen (editors) Transatlantic Regulatory Cooperation: The Shifting roles of the EU, the US, and California. Edward Elgar, 2011.

Alberto Gago, Michael Hanemann, Xavier Labandeira and Ana Ramos. Climate Change, Buildings and Energy Prices in Roger Fouquet (ed) Handbook on Energy and Climate Change Edward Elgar Publishing, 2013, 434-452.

Michael Hanemann, "Water and Sanitation: Alternative Perspective" in Bjorn Lomborg (ed) Global Problems, Smart Solutions: Costs and Benefits. Cambridge University Press (2013), pp 618-626.

Charles Kolstad, Kevin Urama, John Broome, Annegrete Bruvoll, Micheline Carino Olivera, Don Fullerton, Christian Gollier, William Michael Hanemann, Rashid Hassan, Frank Jotzo, Mizan R. Khan, Lukas Meyer and Luis Mundaca, Chapter 3: Social, Economic and Ethical Concepts and Methods, in Ottmar Edenhofer (ed) IPCC Fifth Assessment Report: Mitigation of Climate Change (2014).

Michael Hanemann, Caitlin Dyckman, and Damian Park, "California's Dysfunctional Surface Water Rights." In Allison Lassiter (ed.) Sustainable Water: Challenges and Solutions from California. Berkeley: University of California Press (in press).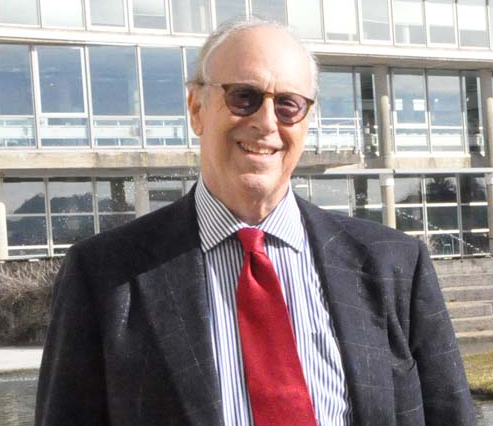 Contact details
Phone Number
+1 510 642-3345 (msg only)