About
My interests in economics uncertainty and innovation date from my early experiences on my family's sheep station in the Riverina district of New South Wales, Australia. I received a Bachelor of Agricultural Economics (First Class honors) from the University of New England, Armidale, and won one of two Frank Knox Fellowships given annually to Australian students by Harvard University, where I received an A.M. and Ph.D. in Economics. I then joined Yale University's Economics Department and am now a faculty member in the Department of Agricultural and Resource Economics at the University of California, Berkeley. I am a Fellow of the American Agricultural Economics Association.
Research Description:
My research interests include economics of markets for storable commodities, market stabilization, agricultural policy, industrial organization, public finance, invention incentives, intellectual property rights, the economics of research and development, and the economics of conservation and innovation of genetic resources. I co-authored or co-edited several books, including Storage and Commodity Markets; Reforming Agricultural Commodity Policy; Saving Seeds: The Economics of Conserving Genetic Resources at the CGIAR Centers, and Accessing Biodiversity and Sharing the Benefits: Lessons from Implementing the Convention on Biodiversity. I have published extensively in the leading journals in Economics and Agricultural Economics. In addition, I have co-authored articles in Nature Biotechnology, The Handbook of Plant Biotechnology, and Crop Science.
Education
A.M. Ph.D. Economics Harvard University
B. Ag. Econ. (First Class Honors and University Medal) University of New England, Armidale, NSW, Australia
Dissertation Chair: Recent Placements
Ernesto Guerra Vallejos. Assistant Professor, Departamento de Economía, Universidad Católica de la Santísima
Concepción, Chile, July 2018 -
Xi Lu, Assistant Professor, National University of Singapore, July 2017 -
Lei Cheng: Assistant Professor, Economics, Wuhan University, China, July 2016 -
Obie Porteus: Assistant Professor, Economics, Middlebury College, July 2016 -
Zhen Sun: Assistant Professor, Tsinghhua Uniceversity, Beijing, China, July 2016 -
Yang Xie: Assistant Professor, Economics Department,University of California,
Riverside, July 2016 -
Siwei Cao: Assistant Professor, Beijing Normal University, 2015-
Yongdong Liu: Assistant Professor, School of Management, University College, London,
2015-
Di Zeng: Postdoc, Laurence Berkeley Lab, 2012
Kyriakos Drivas, Postdoc, ARE, UC Berkeley, 2011
Lei Zhen, Associate Professor, Penn State University, 2009
Sara Boettiger, Gates Foundation, 2007
Postdoctoral Advisees: Recent Placements
Di Zeng, Amazon Corporation, 2014-
Neil Thompson: Assistant Professor, Sloan School, MIT, 2013-
Kyriakos Drivas: Universityof Piraeus, Greece, 2013-
Publications
 

Books:

Chavas, J-P, D. Hummels, and B. D. Wright, eds. 2014 The Economics of Food Price Volatility Chicago, IL. National Bureau of Economic Research.

Koo, Bonwoo, P. Pardey and B.D. Wright. 2004. Saving Seeds: The Economics of Conserving Genetic Resources at the CGIAR Centers. CAB International.

Carrizosa, Santiago, S. Brush, B.D. Wright, and P. McGuire. 2004. Accessing Biodiversity and Sharing the Benefits: Lessons from Implementing the Convention on Biodiversity. Bonn, Germany: International Union for the Conservation of Nature.

Williams, Jeffrey C. and B.D. Wright. 1991. Storage and Commodity Markets. Cambridge, UK: Cambridge University Press, 502 p.

Articles:

Ernesto Guerra V., E. Bobenrieth, J. Bobenrieth, and B. D. Wright. 2023. "Endogenous thresholds in energy prices: Modeling and empirical estimation." Energy Economics 121

Kusunose, Y., Rossi, J. J., Van Sanford, D. A., Alderman, P. D., Anderson, J. A., Chai, Y.,
Gerullis, M. K., Jagadish, S. V. K., Paul, P. A., Tack, J. B., & Wright, B. D. (2023).
"Sustaining productivity gains in the face of climate change: A research agenda for US wheat.
Global Change Biology, 29: 926–934. https://doi.org/10.1111/gcb.16538

Sun, Z., and B.D. Wright. 2022. "Citations backward and forward: Insights into the patent examiner's role." Research Policy 51, 7, September. doi.org/10.1016/j.respol.2022.104517

Bobenrieth, J.R.A., E.S.A Bobenrieth, A.F. Villegas, B. D. Wright. 2022. "Estimation of
Endogenous Volatility Models with Exponential Trends." Mathematics 2022, 10, 2647.
https://doi.org/10.3390/math10152647

Sun, Z., Z. Lei, B D. Wright, M. Cohen, and T. Liu. 2021. "Government targets, end-of-year
patenting rush and innovative performance in China." Nature Biotechnology
39: 1068–1075

Guerra, E., E. Bobenrieth, J. Bobenrieth, and B. D. Wright. 2021. "Solving dynamic stochastic
models with multiple occasionally binding constraints." Economic Modelling 104.

Bobenrieth, Eugenio S.A., J. R.A. Bobenrieth, E. Guerra, B.D. Wright. and D. Zeng. 2020.
"Putting the empirical commodity storage model back on track: Crucial
implications of a 'negligible' trend." American Journal of Agricultural Economics
103 no. 3: 1034-1057.

Wright, B.D. 2020. "Comments on Alston and Pardey: Innovation, Growth and Structural Change
in American Agriculture." NBER Research Symposium Beyond 140 Characters: The
Role of Innovation and Entrepreneurship in Economic Growth, Mountain View, CA,
January 3.

Martin, P.L., R. E. Goodhue and B.D. Wright, Eds. 2020. California Agriculture, Dimensions and
Issues. Giannini Foundation 20-01.

Drivas, K., Lei, Z., & Wright, B. (2017). Application publication or confirmation of grant: Which matters more for academic technology transfer? Intermational Journal of Industrial Organization, Vol. 56, January 2018, Pages 204-228.
https://www.sciencedirect.com/science/article/pii/S0167718717304447?via%...

Drivas, K., Z. Lei and B.D. Wright (2017). "Academic patent licenses: Roadblocks or signposts for non-licensee cumulative innovation?" Journal of Economic Behavior and Organization,Vol. 137, May 2017, Pages 282-303.
https://www.sciencedirect.com/science/article/pii/S0167268117300847

Lei, Z. and B.D. Wright (2017). "Why Weak Patents? A Test of the Examiner Ignorance Hypothesis", Journal of Public Economics, Volume 148, April 2017, Pages 43-56.
https://www.sciencedirect.com/science/article/pii/S0047272717300178

Hernando, Y., K. Colwell and B.D. Wright. (2016) "Doing well while fighting river blindness: the alignment of a corporate drug donation programme with responsibilities to shareholders." Tropical Medicine and International Health. volume 21 no. 10, pp. 1304– 1310 October 2016 Doi:10.1111/tmi.12759

Cafiero, C., Eugenio S.A. Bobenrieth H., Juan R.A. Bobenrieth H., and Brian D. Wright (2015). "Maximum likelihood estimation of the Standard Commodity Storage Model. Evidence from Sugar Prices." American Journal of Agricultural Economics 97(1) (January): 122- 136. doi: 10.1093/ajae/aau068

Auffhammer, Maximilian, Bo Li, Brian Wright and Seung-Jick Yoo (2015) "Specification and Estimation of the Transfer Function in Dendroclimatological Reconstructions." Environmental and Ecological Statistics 22:105–126 DOI 10.1007/s10651-014-0291-6

Drivas, K., Lei, Z., Merrill, S.A. and Wright, B.D. (2014) "Industry-Funded Academic Inventions Boost Innovation." Nature 507, March 20 2014: 297-299. doi:10.1038/507297a

Wright, B. D. (2014) "Data at our fingertips, myths in our minds: recent grain price jumps as the "perfect storm." Australian Journal of Agricultural and Resource Economics, 58, October, pp. 538–553.

Wright, Brian D. 2014. "Global Biofuels: Key to the Puzzle of Grain Market Behavior." Journal of Economic Perspectives Vol. 28 no. 1, Winter.

Bobenrieth, Eugenio S.A., J.R.A. Bobenrieth and B. D. Wright (2014). "Bubble Troubles? Rational Storage, Mean Reversion and Runs in Commodity Prices." The Economics of Food Price Volatility. Jean-Paul Chavas, David Hummels, and Brian Wright, Eds. Chicago, IL. National Bureau of Economic Research.

Bobenrieth, Eugenio, Brian D. Wright and Di Zeng. 2013. "Stocks-To-Use Ratios And Prices As Indicators of Vulnerability to Spikes in Global Cereal Markets." Agricultural Economics 44 (2013) 1–10.

Wright, Brian D. 2012. "Grand missions of agricultural innovation." Research Policy, Vol. 41, pp. 1716-1728.

Bobenrieth, Eugenio S.A., J.R.A. Bobenrieth and B. D. Wright. 2012. "Strict Concavity of the Value Function for a Family of Dynamic Accumulation Models. The B.E. Journal of Theoretical Economics, Vol. 12, No. 1.

Wright, Brian D. 2012. "International Grain Reserves, and other instruments to address volatility in Grain Markets." The World Bank Research Observer 27 2; doi: 10.1093/wbro/lkr016.

Cafiero, Carlo, E.S.A. Bobenrieth, J.R.A Bobenrieth, and B.D. Wright. 2011. "The empirical relevance of the competitive storage model." Journal of Econometrics, 162: 44-54.

Wright, Brian D. and C. Cafiero. 2011."Grain reserves and food security in the Middle East and North Africa." Food Security, (Suppl. 1): S61–S76 DOI 10.1007/s12571-010-0094-z.

Wright, Brian D. 2011. "The Economics of Grain Price Volatility." Applied Economic Perspectives and Policy, Vol. 33, No. 1: 32-58. DOI:10.1093/aepp/ppq033.

Koo, Bonwoo and B.D. Wright. 2010. "Dynamic Effects of Patent Policy on Sequential Innovation." Journal of Economics and Management Strategy, Vol. 19, Issue 2, pp. 489- 512, Summer.

Lei, Zhen, R. Juneja and B.D. Wright. 2009. "Patents versus patenting: implications of intellectual property protection for biological research." Nature Biotechnology 27, No. 1, January:36-40.

Bobenrieth, Eugenio S.A., J.R.A. Bobenrieth and B.D. Wright. 2008. "A Foundation for the Solution of Consumption-Saving Behavior with a Borrowing Constraint and Unbounded Marginal Utility." Journal of Economic Dynamics and Control 32, 695-708.

Mahul, Olivier, and B.D. Wright. 2007. "Optimal Coverage for Incompletely Reliable Insurance." Economics Letters

Wright, Brian D., and P.G. Pardey. 2006. "The Evolving Rights to Intellectual Property Protection in the Agricultural Biosciences." International Journal of Technology and Globalization 2, nos. 1/2: 12-29.

Wright, Brian D. and P.G. Pardey. 2006. "Changing Intellectual Property Regimes: Implications for Developing Country Agriculture." International Journal of Technology and Globalization 2, nos. 1/2: 93-114.

Bennett, Alan, G. Graff, B.D. Wright and D. Zilberman. 2004. "Access to Intellectual Property is a Major Obstacle to Developing Transgenic Horticultural Crops." California Agriculture, Vol. 58, No. 2: 120-127.

Bobenrieth, Eugenio S.A., J.R.A. Bobenrieth and B.D. Wright. 2004. "A Model of Supply of Storage." Economic Development and Cultural Change, 52(3): 605-616.

Mahul, Olivier and B.D. Wright. 2004. "Implications of Incomplete Performance for Optimal Insurance." Economica, Vol. 71 (November 2004): 661-670.

Binenbaum, Eran, C. Nottenburg, P.G. Pardey, B.D. Wright and P. Zambrano. 2003. "South-North Trade, Intellectual Property Jurisdictions, and Freedom to Operate in Agricultural Research on Staple Crops." Economic Development and Cultural Change, 51(2): 309-355.

Koo, Bonwoo, P. Pardey and B.D. Wright. 2003. "The Economic Costs of Conserving Genetic Resources at the CGIAR Centers." Agricultural Economics 29: 287-297.

Boettiger, Sara, E.Van Dusen, G. D. Graff, P.G. Pardey and B.D. Wright. 2003. "Intellectual Property Rights for Plant Biotechnology: International Aspects." Handbook of Plant Biotechnology, Eds. Paul Christou and Harry Klee. John Wiley & Sons Ltd.

Koo, Bonwoo, P.G. Pardey and B.D. Wright. 2003. "The Price of Conserving Agricultural Biodiversity." Nature Biotechnology, 21(2): 123-125.

Koo, Bonwoo and B.D. Wright. 2003. "Economics in Patenting an Input Essential to Further Research." In Economics, Law and Intellectual Property: Seeking Strategies for Research and Teaching in a Developing Field, Eds. Ove Granstrand. Kluwer Academic Publishers.

Mahul, Oliver and B.D. Wright. 2003. "Designing Optimal Crop Revenue Insurance." American Journal of Agricultural Economics 85(3): 580-589.

Bobenrieth, Eugenio S.A., J. R.A. Bobenrieth and B.D. Wright. 2002. "A Commodity Price Process with a Unique Continuous Invariant Distribution Having Infinite Mean." Econometrica, 70(3): 1213-1219.

Nottenburg, Carol, P.G. Pardey and B.D. Wright. 2002. "Accessing Other People's Technology for Non-profit Research." Australian Journal of Agricultural and Resource Economics, 46:3: pp. 389-416.

Wright, Brian D. 2001. "Storage and Price Stabilization." In Handbook of Agricultural Economics. Edited by B. Gardner and G. Rausser. Johns Hopkins University. Chapter 14: 817-861.

Binenbaum, Eran, P.G. Pardey, and B.D. Wright. 2001. "Public-Private Research Relationships: The Consultative Group on International Agricultural Research." American Journal of Agricultural Economics 83(3): 748-753.

Pardey, Philip G., B. Koo, B.D. Wright, M.E.Van Dusen, B. Skovmand and S. Taba. 2001. "Costing the Conservation of Genetic Resources: CIMMYT's Ex Situ Maize and Wheat Collection." Crop Science 41(4).

Evenson, Robert E. and B.D. Wright. 2001. "The Value of Plant Biodiversity for Agriculture." In Agricultural Science Policy: Changing Global Agendas. Edited by J.M. Alston, P.G. Pardey, and M.J. Taylor. Baltimore, MD: Johns Hopkins University. Chapter 10: 187– 210.

Koo, Bonwoo and B.D. Wright. 2000. "The Optimal Timing of Evaluation of Gene bank Accessions and the Effects of Biotechnology." American Journal of Agricultural Economics 82(4): 797–811.

Yoo, Seung Jick and B.D. Wright. 2000. "Persistence of Growth Variation in Tree-Ring Chronologies." Forest Science 46(4): 507–520.

Kletzer, Kenneth M. and B.D. Wright. 2000. "Sovereign Debt as Intertemporal Barter." American Economic Review 90(3) June: 621–639. Reprinted as Ch. 10 of Volume I of R. W. Kolb, Ed., The Economics of Sovereign Debt. (forthcoming). Edward Elgar.

Wright, Brian D. and J.C. Williams. 2000. "A Theory of Negative Prices for Storage." Journal of Futures Markets 20(1): 59–71. (Reprinted as one of six best articles over a 17-year span, chosen for the millennium issue.) *[Originally published 1989, 9(1): 1–13.]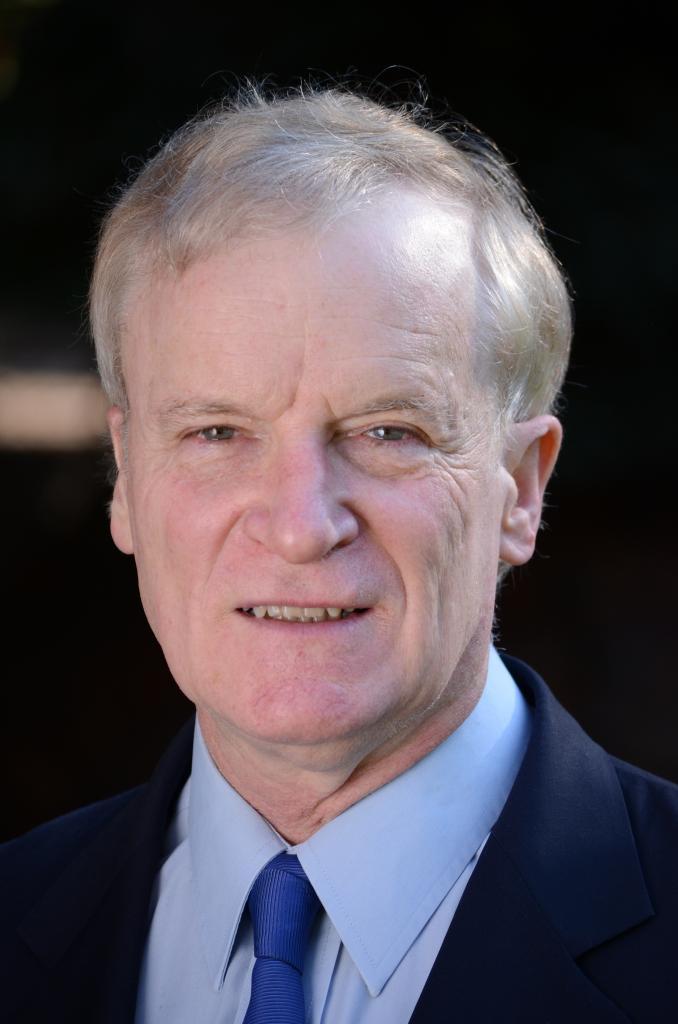 Contact details
Phone Number
+1 510 642-3345 (messages only)
Office hours
, Fridays 13:40 -15:00 331 Giannini
Curriculum Vitae:

Wright CV May 2023.pdf