On Thursday October 24th and Friday October 25th, 2019, a Festschrift was held at the University of California at Berkeley in honor and celebration of Professor Gordon Rausser's career. The event featured panel sessions that showcased Gordon's many contributions in different areas of economics over his career. Panel speakers included Nobel laureates, colleagues, former students, and covered topics ranging from law and economics, transition societies, public policy, and global poverty and development.
Gordon with UC Berkeley Chancellor Carol T. Christ and ARE alumna and colleague, Jill McCluskey, from Washington State University, Director and Regent's Professor, School of Economic Sciences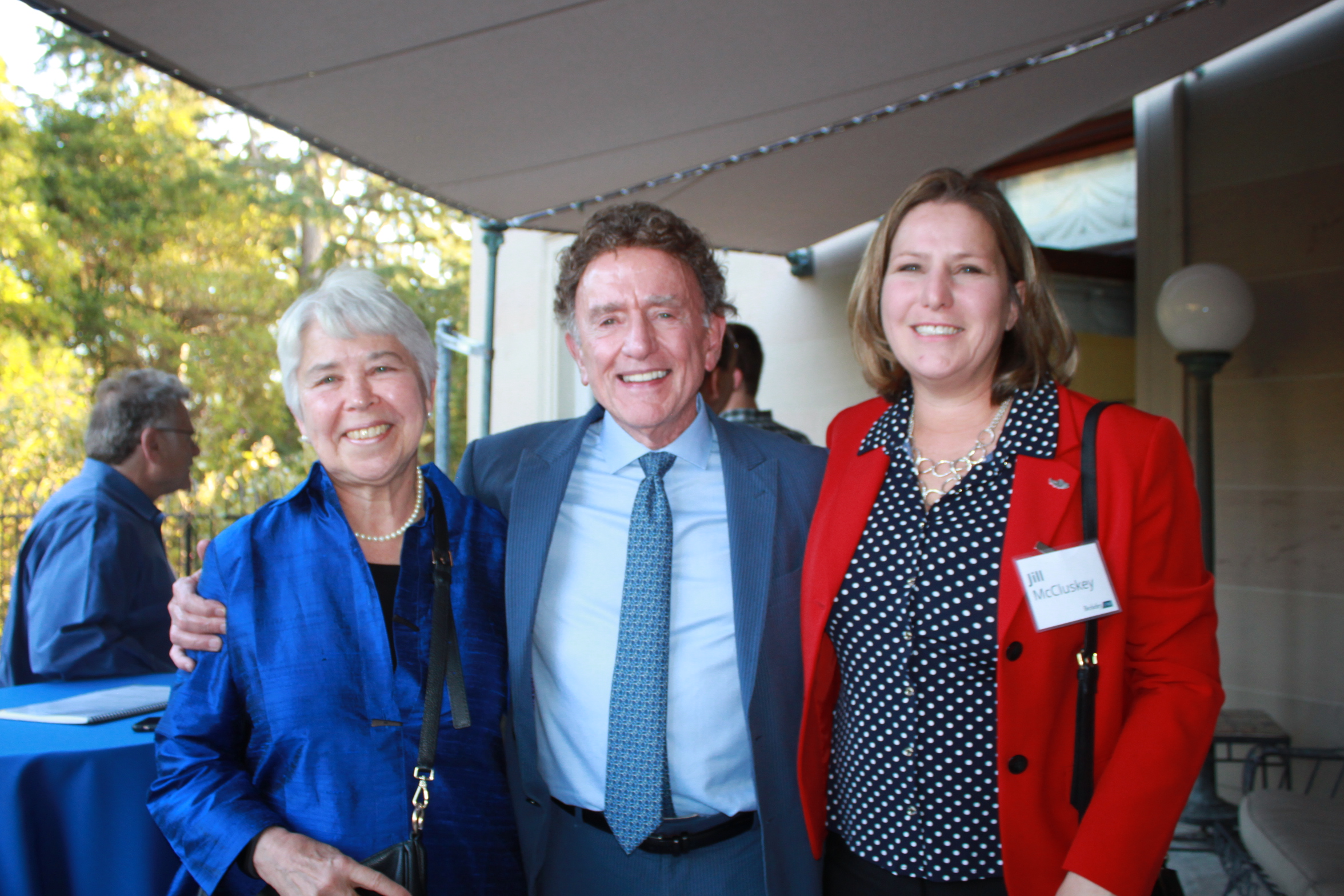 Gordon developed innumerous initiatives championing UC Berkeley, the College of Natural Resources, and ARE, playing a key role in laying the foundations for ARE to become the top department in the world.
We invite you to consider making a gift in honor of Gordon Rausser's contributions and legacy by going to the Rausser Scholarship Fund, which is for exceptionally promising students in the College of Natural Resources, both graduate students and financially challenged undergraduate students, who might otherwise be unable to continue their education. Read sample letters from recipients of Rausser Scholarship Fund. The link to Festschrift photos is here, and the program is here. 
You are also invited to view videos from the event.
A subset of Gordon's Family, University House, October 24, 2019