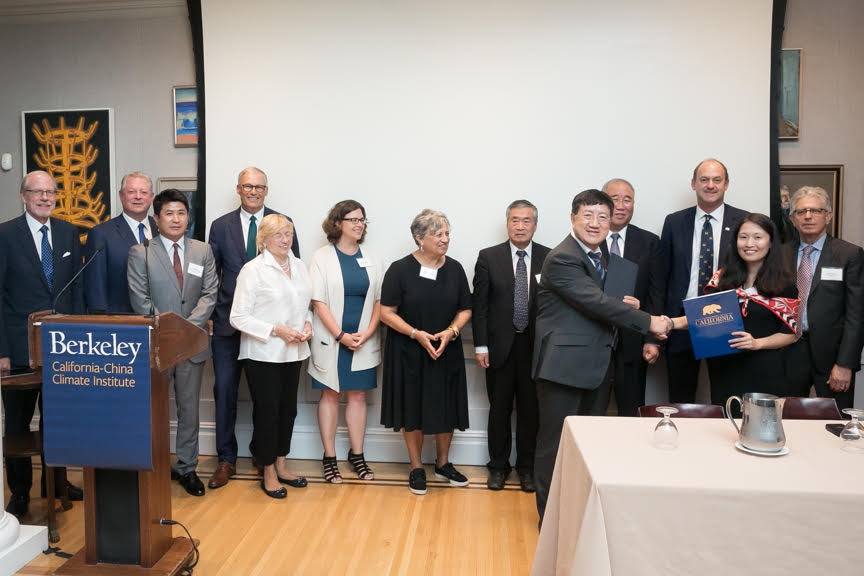 Government officials and leaders from UC Berkeley and Tsinghua University gathered at a launch event for the California-China Climate Institute on Monday in New York. Photo by Beowulf Sheehan.
UC Berkeley, together with former California Gov. Edmund G. Brown Jr. and China's top climate change official, Xie Zhenhua, announced a new campus institute to bring top researchers and policymakers together to foster collaboration and promote the implementation of climate solutions.
The California-China Climate Institute, jointly hosted by Berkeley Law—through its Center for Law, Energy & the Environment—and the College of Natural Resources, was established to spur climate action through joint research, training, and dialogue in California and China.
As chair of the Institute, Brown holds a joint appointment in the Department of Agricultural and Resource Economics and the Center for Law, Energy, and the Environment. ARE's Max Auffammer will serve as an academic Advisory Board Member for the institute.
Read more about the Institute on the Berkeley News site.