Job Market Paper:
Culpable Consumption: Residential Response to Price and Non-Price Water Conservation Measures
CV:

Job Market CV
Fields of research:
Environmental and Resource Economics
Public Finance
Applied Microeconomics
Publications / Working Papers:
C. Anna Spurlock, James Sears, Gabrielle Wong-Parodi, Victor Walker, Ling Jin, Margaret Talyor, Andrew Duvall, Anand R. Gopal, and Annika Todd. "Describing the Users: Understanding Adoption of and Interest in Shared, Electrified, and Automated Transportation in the San Francisco Bay Area." Transportation Research Part D: Transport and Environment. 2019. Vol 71, 283-301.

 

 

 

Ling Jin, Alina Lazar, James Sears, Annika Todd, Alex Sim, Kesheng Wu, Hung-Chia Yang, and C. Anna Spurlock. "Clustering Life Course to Understand the Heterogeneous Effects of Life Events, Gender and Generation on Habitual Travel Modes." IEEE Access. 2020. Vol 8, 190964-190980.

 

 

 

James Sears, Sofia Villas-Boas, Migual Villas-Boas, and Vasco Villas-Boas. "Are we #stayinghome to Flatten the Curve?" Accepted, American Journal of Health Economics.

 

 

 

Sarfaraz Serang and James Sears. "Tree-Based Matching on Structural Equation Model Parameters." In press, Journal of Behavioral Data Science.

 

 

 

James Sears. "Food for Thought: How Food Banks Mitigate the SNAP Benefit Cycle." Working Paper available upon request.

 

 

 

James Sears. A Reputation for the Good Stuff: User Feedback Signaling and the Deep Web Market Silk Road. Paper in Preparation.

 

 

 

Jason Brown, Tim Fitzgerald, James Sears, and Jeremy Weber. "Regional Windfalls or Beverly Hillbillies? Local and Absentee Ownership of Oil and Gas Royalties. Prepared for the 62nd Annual North American Meetings of the Regional Science Association International, Portland, OR. 2015.

 

 

 
Education:
Ph.D. Agricultural and Resource Economics, UC Berkeley (2016 - )
M.S. Agricultural and Resource Economics, UC Berkeley (2018)
M.S., Applied Economics, Montana State (2016)
B.S. Managerial Economics, UC Davis (2013)
Honors and Awards:
WEAI Outstanding Review Service Award, Economic Inquiry (2020)
Outstanding GSI Award, UC Berkeley (2020)
Cheit Outstanding GSI Award, Haas School of Business (2017)
Mildred Livingston Presidential Award, Montana State University (2015)
Departmental Citation Award, Department of Agricultural and Resource Economics, UC Davis (2013)
Integrated Studies Honors Program, UC Davis
Regents Scholar, UC Davis
Teaching:
• Introduction to Applied Econometrics -- James Sears -- Instructor -- UC Berkeley -- Summer 2019
• Data and Decisions EWMBA -- Maximilian Auffhammer -- Graduate Student Instructor -- UC Berkeley Haas School of Business -- Fall 2020, Fall 2021
• Data and Decisions EWMBA Pre-Term Workshop -- Veselina Dinova -- Digital Content Designer and Graduate Student Instructor -- UC Berkeley Haas School of Business -- Fall 2020, Fall 2021
• Introduction to Applied Econometrics -- Sofia Villas-Boas -- Graduate Student Instructor -- UC Berkeley -- Spring 2020, Spring 2021
• Economics for Business Decision-Making EWMBA -- Jim Sallee -- Graduate Student Instructor -- UC Berkeley Haas School of Business -- Fall 2019
• Economics for Business Decision-Making EWMBA -- Maximilian Auffhammer -- Graduate Student Instructor -- UC Berkeley Haas School of Business -- Fall 2016, Fall 2017
• Economics for Business Decision-Making EMBA -- Catherine Wolfram -- Graduate Student Instructor -- UC Berkeley Haas School of Business -- Summer 2017
• Intermediate Microeconomic Theory -- Maximilian Auffhammer -- Graduate Student Instructor -- UC Berkeley -- Spring 2017
References:
Sofia Villas-Boas
Professor, Agricultural and Resource Economics, UC Berkeley
Email: sberto@berkeley.edu

Max Auffhammer
Professor, Agricultural and Resource Economics, UC Berkeley
Email: auffhammer@berkeley.edu
Phone: 510-643-5472

Jim Sallee
Associate Professor, Agricultural and Resource Economics, UC Berkeley
Email: sallee@berkeley.edu
Phone: 773-316-3480
Contact Information:
234 Giannini Hall, Agricultural & Resource Economics University of California, Berkeley Berkeley, California
Website: jamessea.rs
Email: james.sears@berkeley.edu
Phone: (925)-268-0643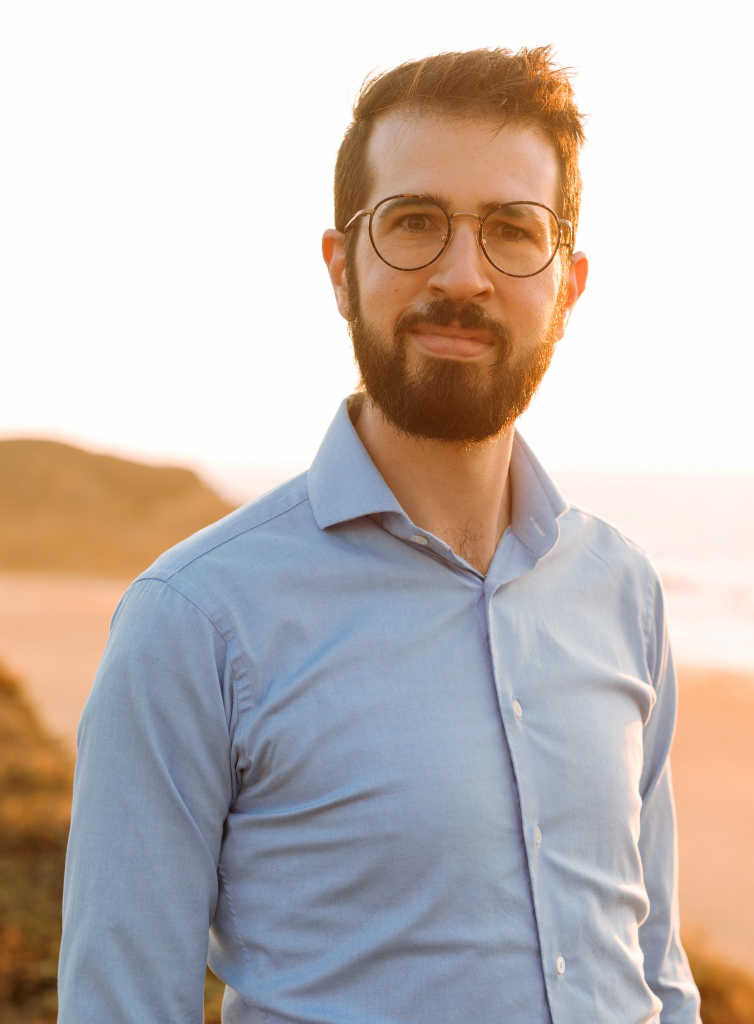 Contact details