The Environmental Economics & Policy major is open to students in the College of Natural Resources and the College of Letters & Science. The program takes a problem-solving approach to issues involving renewable and fixed natural resources, and it is based on a foundation in micro-economic theory and the economics of resources and the environment. Please also see EEP Courses for current listings.
Faculty Awards and Service
Highlights of our Awards and Service
10 Fellows of the American Agricultural Economics Association
3 Fellows of the Econometric Society
2 Fellows of the American Academy of Arts and Sciences
2 Fellows of the American Economics Association
3 Fellows of the Association of Environmental and Resource Economics
Seminars
ARE Calendar »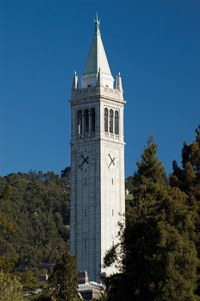 The Agricultural and Resource Economics graduate program is the world's premier graduate program in agricultural and resource economics. We produce outstanding researchers in economics and policy, specializing in problems of:
Agricultural Resource Policy and Political Economy
Agribusiness
Applied econometrics
Biotech/intellectual properties
Energy, Environmental, and Resource Economics
International development
International trade.
We have by far the best Ph.D. graduate placement record of any agricultural economics program in the world.
The University of California, Berkeley invites applications for the 2014-2015 S.V.
Ciriacy-Wantrup Postdoctoral Fellowships In Natural Resource Economics and Political Economy.
Read More »
(510) 642-3345
Fax: (510) 643-8911
207 Giannini Hall #3310
University of California
Berkeley, CA 94720-3310