About
My name is Adrien Bouguen. I am a postdoc researcher at the University of California, Berkeley. 
At Berkeley, I am currently working with Ted Miguel (UC Berkeley), Craig McIntosh  (UC San Diego) and Prashant Bharadwaj (UC San Diego) on the Long-Term Impact Discovery Project (LID).  The project aims at identifying Randomized Controlled Trial studies conducted at least 10 years ago and developing strategies to organize long-term follow-up. We are focussing on Child Health and Cash Transfer Studies, two topics whose long-term impact remains imperfectly studied. 
Aside from the LID project, I am a Principal Investigator on numerous studies, in developing and developed countries, in the field of education, development economics, and agricultural economics. I am currently collaborating with several of the most influential research centers in the word: The World Bank, J-PAL, IPA, CEGA.
I am currently preparing for the job Market in 2019 in order to take a new position in September 2019. My job market paper is entitled "Heterogeneous Preschool Impact and Close Substitutes: Evidence from a Preschool Construction Program in Cambodia". 
Research Description:
My first and foremost research focus is Economics of Education in developed and developing countries. I am particularly interested in Early Childcare Development (ECD). I have already published two articles on that subject: one in a developed country France where I look at a new strategy to learn how to read and write in Kindergarten (Bouguen 2015 Economics of Education Review) one in a developing country (Cambodia) where we study the construction of preschool programs (Bouguen et al, Journal of Human Ressources 2018).
I am currently pursuing this research agenda in Cambodia where I developed, in close partnership with the Cambodian Government and the World Bank, a large ECD program that includes a supply-side intervention (a preschool construction program) and several demand-side interventions (information, village meetings...). The objective is to study how a government, with the support of an International Organisation, can develop an effective supply-side policy and study the enrollment behavior of parents under various demand-side interventions. Based on this study, my co-author and I are currently working on four Working Papers : 
- My job market paper about Preschool and close substitution that relies on the supply side only (with Jan Berkes)
- A paper looking at the  marginal treatment effects generated by the demand side interventions (with Jan Berkes and Deon Filmer)
- A paper about parenting and cognitive gap (with Jan Berkes, Deon Filmer and Abbie Raikes) submitted to a special edition of the Journal Developmental Science
- A paper about preschool quality and teacher performance using in videos and class observation (with Jan Berkes, Deon Filmer and Yasmine Bekkouche).
Still in the topic of education but in a developed country (France), I am also working on socio-emotional skills (with Elise Huillery, Yann Algan and Coralie Chevalier) and teacher training (with Marc Gurgand and Suzanne Bellue). 
Aside from education, I am interested in Agriculture in Burkina Faso (with IPA) and Ethiopia (with the University of Mannheim) and a cash and asset transfer again in Burkina Faso (with Andrew Dillon and IPA). 
Although this projects are in earlier phases, the results of these projects will all be published in the coming six years. Please do not hesitate to visit my personal website for more information https://adrienbouguen.com/
Education
2015 PhD from the Paris School of Economics, supervisor Marc Gurgand (Paris School of Economics)
2012 Masters of Economics at Paris School of Economics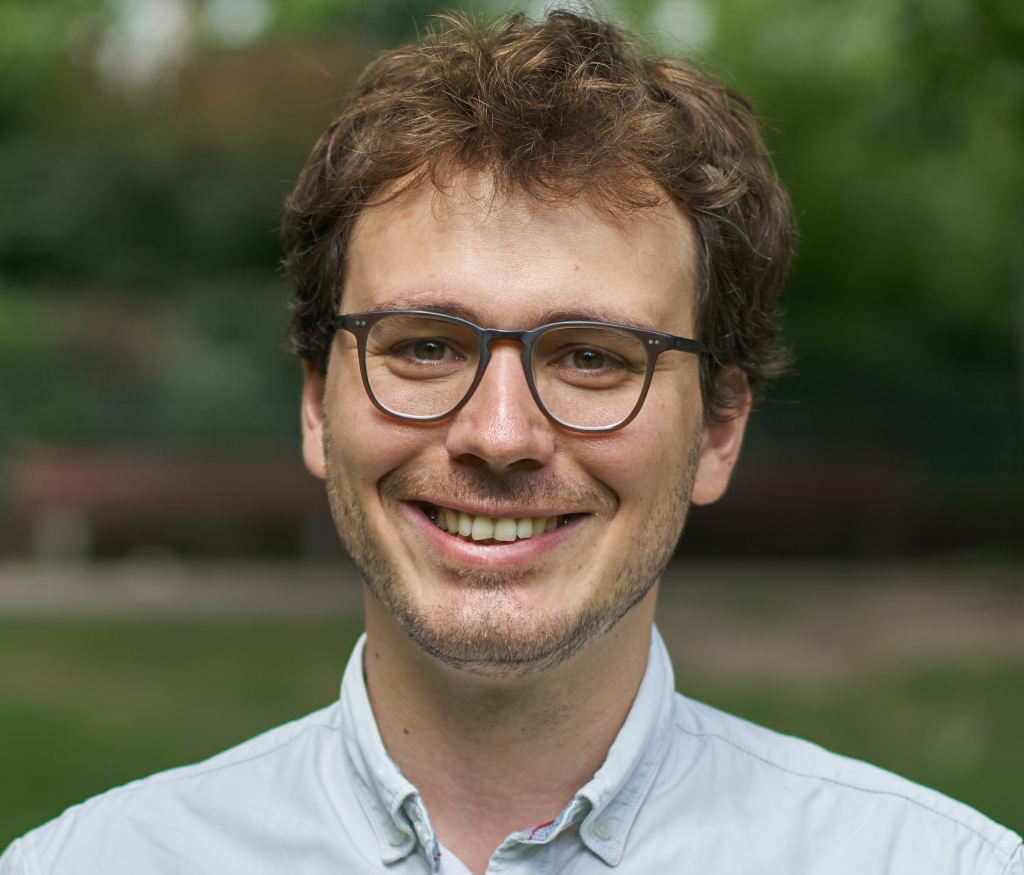 Contact details
Phone Number
415-321-9336
Curriculum Vitae:

CV_ARE.pdf